QUALITY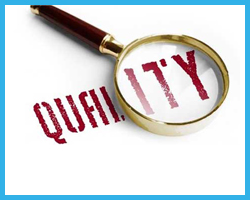 Our prime concern is the quality of our entire range of technical products. Our products are tested well before delivery and assure 100% quality. Advanced quality control methodology is implemented for thorough checking from the initial stage of production to the final dispatch of the consignment.

Our product's quality is checked on following parameters:
High Voltage Test up to 2.5 KV for 1 minute
Insulation Test between Phases and Neutral
Resistance Value at Bus bars and interconnections
Temperature Test etc.
Our products as per IS: 8623, IEC: 947-1, IS: 13947-1 and CEIG norms.
All and above our product (415 V – 4000 Amps LT PANEL) were tested at CPRI (Central Power Research Institute) – BANGALORE on 26 – MAY – 2010
For SHORT CIRCUIT TEST – 50 KA for 1 Sec.